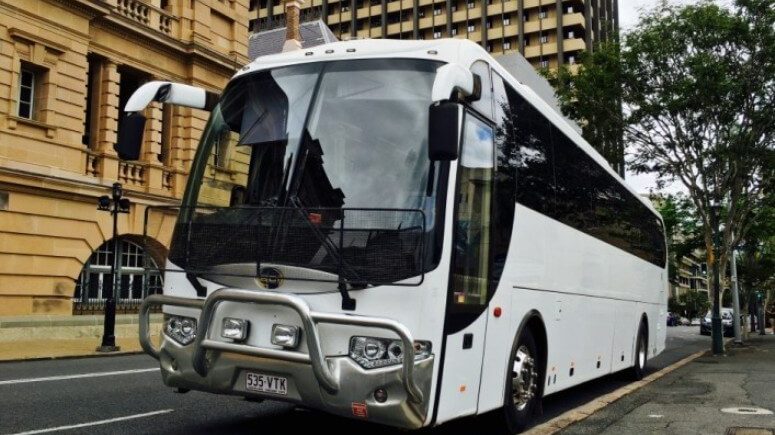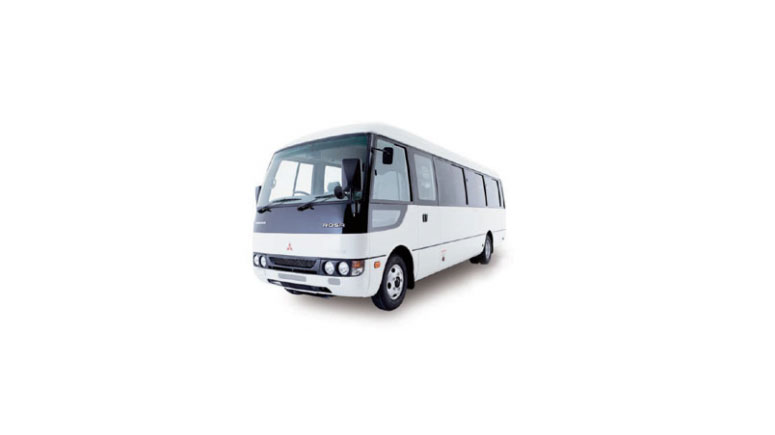 Travel in style on a budget with our bus charter services! From mini bus to coach hires for private events on the Gold Coast or bigger corporate functions along the Sunshine Coast, we are your transportation partner to help make your Brisbane event as successful as it possibly can.
Mini Bus Charter & Transfers in Brisbane, Sunshine Coast & Gold Coast
Tic Tac Tours and Charters is proud to offer a wide range of large charter and mini bus hire and transfer options throughout Brisbane, the Gold Coast and the Sunshine Coast. No matter what the occasion is, how many people you have to transport, or where they have to go, we can help.
Our comfortable, air-conditioned bus charters are great for a wide range of occasions, from transporting wedding guests between ceremony and reception venues, to transporting conference delegates, to big family events including coach tours of Brisbane. Whenever you need well-coordinated, comfortable and private transport for a group that can't be accommodated in your average chauffeured car, book with Tic Tac Tours and Charters.
Speak with our friendly Brisbane team today to learn more on our bus hire services by calling 1300 842 822.
Why choose our bus charter services in Brisbane?
We are dedicated to making your transfer or touring experience everything you expect and more. To this end, we can customise wine tours of Brisbane and surrounds to suit your interests and preferences. If you've got a favourite winery you want to visit on the Sunshine Coast, or a scenic route you'd like to take to your destination in Gold Coast, let us know and we can accommodate your group with a private coach charter.
Why hire a mini bus for your Brisbane airport transfers?
Comfort is also an important factor – coach transfers to Brisbane Airport are a great choice, because there's plenty of room for everyone's luggage, as well as enough leg room to stretch out and arrive refreshed and ready.
After getting off a plane, the last thing you want is to have to carry all your luggage across Brisbane, back to your accommodation or home. When travelling together in a group or as a family, consider a mini bus hire so everyone can recharge on the way.
Give us a ring at 1300 842 822 to enquire more about luggage space and group size for a mini bus hire in Brisbane with Tic Tac Tours.
Why charter a bus for your corporate events in Gold Coast and on the Sunshine Coast?
We also offer corporate transfer services to facilitate smooth sailing logistics for company events across Brisbane.
Ensure everyone gets to your company events without any hiccups and get the activities started on time with our reliable bus charters. Whether you are located along the Sunshine Coast or further down on the Gold Coast, our trusty drivers will be able to get everyone to your event a comfortable ride on one of our fleet of modern coaches. We operate across Brisbane and can cater to your whole team.
Get in touch with us today to book a journey with Tic Tac Tours' bus charter.
Why charter a bus for your Wedding on the Sunshine Coast or around Gold Coast?
It is always hectic on the day of weddings, but you can have one less problem to worry about with our wedding bus charter service in Brisbane.
Having everyone arrive to your Sunshine Coast or Gold Coast wedding on time to witness your beautiful ceremony is both special and unpredictable. With different groups of family arranging their own transportation from one Brisbane venue to the next, it can be difficult especially for interstate families who are not familiar with the roads and area. A bus charter will not only be practical but also be helpful to your guests.
Make the journey across Brisbane a smooth and simple one for your wedding party and invited guests when you charter a private coach. Everyone will be able to board the same coach, travel together to your next venue and continue soaking in the celebratory mood with the bride and groom.
Contact Tic Tac Tours today to request for a free quote for private wedding bus charters in Brisbane.
Call us now to hire a mini bus on the Gold Coast or along the Sunshine Coast
Private bus charter and mini bus hire in Brisbane, the Sunshine Coast and the Gold Coast, may not be as expensive as you anticipate. For a relatively low cost per head, you could hire private transport for your group, where and when you need it. For further details on any of our charter services, including wine tours or wedding car hire, or to make a booking, call 1300 TIC TAC (1300 842 822) now. We're here to help.
In conjunction with our sister company Our Wedding Cars, also operating across Brisbane, we have won the Australian Bridal Industry Academy (ABIA) award for best wedding transport provider in Queensland in 2009, 2010, 2011, 2015, 2016, 2017, 2018, 2019 and also the National title with ABIA Designer of Dreams in 2016.
Enquire now